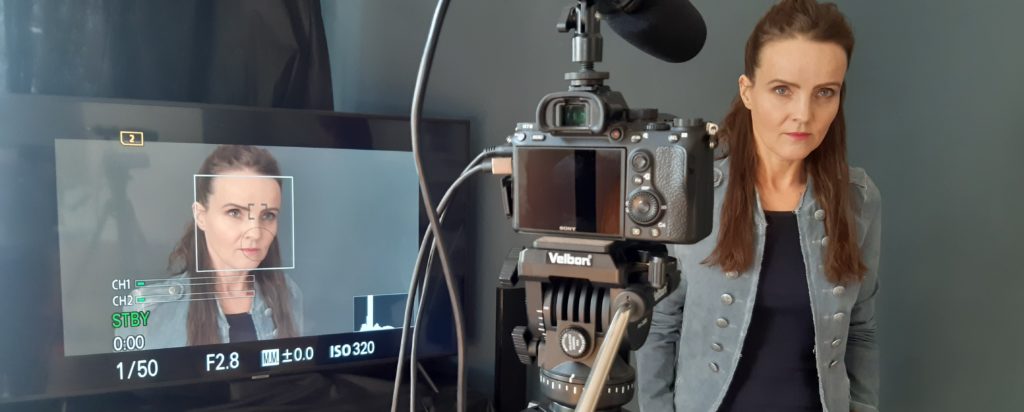 This unique class will prepare you to work on professional sets, whether it's Hollywood or European production. Your mentors will be a 
Director and Casting Director, David Stejskal, and an American actor, Richard Zeman, with over 100 imdb credits.
Topics covered in the class:
– Acting in a close up shot,
– Movement, physical activities and blocking in the scenes – learn to use your body and gestures for Hollywood movies.
– Acting in relation to camera angle and lighting source.
– Hitting the floor marks without being distracted in performance
– We all go for a drink at the end of the workshop
– We will film on a Cinema line camera Sony FX6 and you will receive the footage.
– We will film either on a gray wall background or in a realistic livingroom/kitchen set – whichever will be more convenient for the scene.
– Work in small group of max 6 students.
– Coaching by a Director and Casting Director, David Stejskal, and an American actor, Richard Zeman, with over 100 imdb credits.
When:
You can choose between two time blocks:  
BLOCK 1 – 9:30am – 1:30pm or
How to register: email info@actinghorse.com
David is a director, screenwriter and an acting coach with strong past in international casting.
As a casting director David worked on TV shows Knightfall, 12 Monkeys, Whiskey Cavalier and feature films Ophelia, with Naomi Watts and Daisy Ridley, Unlocked, starring John Malkovich, Michael Douglas and Orlando Bloom, Zatopek by David Ondricek, Petr Jakl's Medieval, the Jan Zizka story, and many more.
His writing and directing portfolio consists of numerous short films, music videos and commercials for big brands like Arla and Nestea).
He lived a significant part of his live in the UK where he studied film directing at Northern Film School. 
His student short 'Two Soldiers' was in the official selection at the Manchester Film Festival. Amor Labori, a sci-fi, received numerous prises at festivals all over the world. Commercials for Nestea and Arla Denmark placed at MOFILM competitions.
In his work, David always focuses on believable performances and strong visual. His most loved themes are history, horses and action.
You can find David on Facebook and Instagram, or visit his personal website.
Character actor and stuntman, he has participated in over 100 projects between films and TV series; his career highlights includes The Bone Collector (1999) and The Day After Tomorrow (2004); he then participated in many TV series and action Movies and science fiction always in supporting roles; Today he continues to work in many films and TV series.
Richard is one of the few actors who filmed a scene with the legend Marlon Brando.